Hi, I'm Jenn! I'm the owner and artist at Jennifer Saunders Bridal. The wedding business has been my passion for about ten years now. I love spending the day getting our brides and their families ready. I appreciate our brides trusting us to create their wedding day hair and makeup!

When I'm not working I am a mom of two littles Milo and Zoey, who are my world. I am engaged to be married to Scott next February and am sooo excited!
I adore the women who work with JSB and are amazing stylists! I am an open book. If you want to know something ask. I would love to hear about you as well! I love to connect with other artists and make friends along the way. Thanks for taking the time to stop by!
Hi I'm Sade. In 2009 I started my career as a stylist in a salon where I worked for 6 years. I absolutely love doing special occasion hair and making every client that sits in my chair feel beautiful .If I had to choose my favorite updo I'd say anything boho, ethereal and textured.
I'm married to my hunky husband Michael and we have three beautiful babies together. I adore all my little babes and spending time with my family. When I'm not chasing after my three littles or doing hair I love binge watching Game of Thrones and eating a good slice of pizza.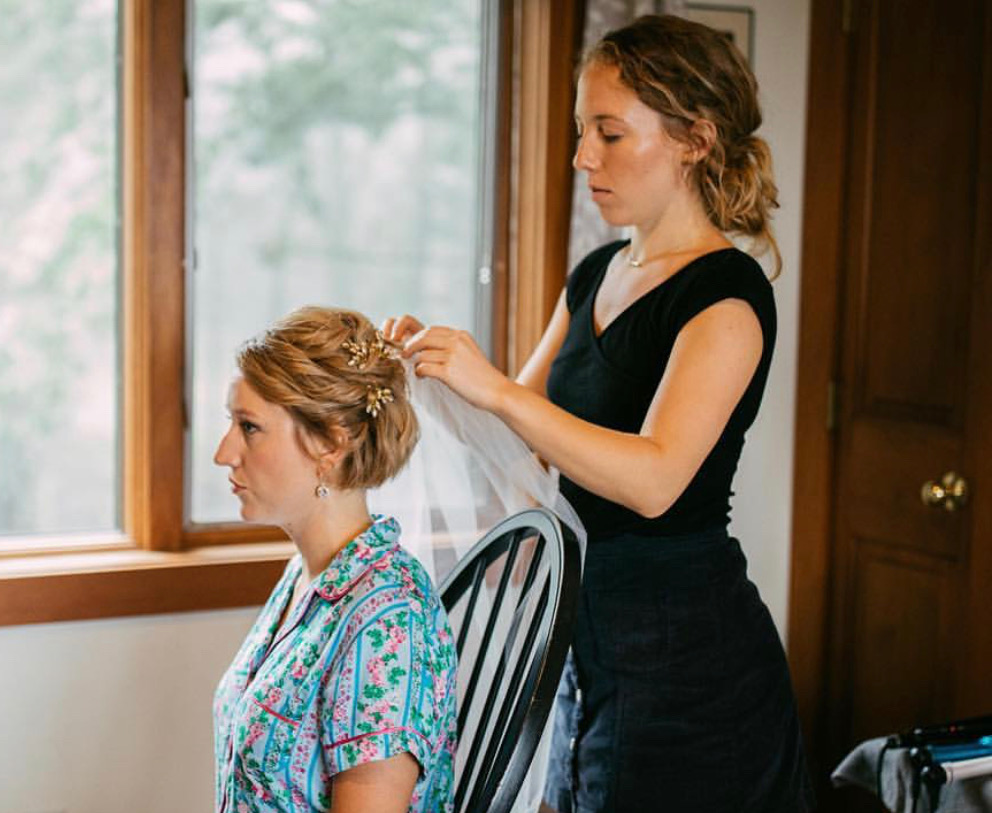 Hi, I'm Renee! My background is in art, I received a painting degree from Virginia Commonwealth University. After 5 years of working in the bridal hair and makeup industry, my desire to create and connect with people inspires my journey and keeps me excited for what's to come.
The stories of friendship and love that are shared as the bride and her wedding party get ready are my favorite part of the day!
You can catch me around town taking a hot yoga class, checking out First Fridays in Richmond's arts district or styling clients at Anthropologie.